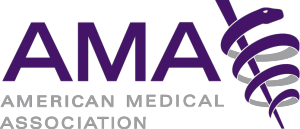 Improving the health of the nation is at the core of the AMA's work to enhance the delivery of care and enable physicians and health teams to partner with patients to achieve better health for all.
Our policies, initiatives and advocacy are grounded in research and evidence-based best practices that support physicians and patients in three vital areas:
Collaborating to improve health care that helps people live longer, healthier lives
Accelerating change in medical education with visionary partners and bold innovations
Working with physicians to advance initiatives that enhance practice efficiency, professional satisfaction and the delivery of care
The AMA believes that if physicians and patients work together to improve the health of people, we will ultimately improve and strengthen the health of the nation.
Better health. Better lives. Better nation.